Products » Production 360™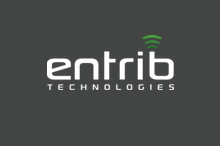 Production 360™ (a product of Entrib Technologies) provides a 360-degree view of your shop floor. In addition to monitoring processes, it also engages operators by providing an interactive touch screen tablet.
Based on Entrib's Enterprise Mobility Gateway platform, it can be deployed in both the discrete and continuous manufacturing space.

Its key differentiating features include:
Direct connectivity with any equipment through PLCs
Android tablets for operator interaction (initiate program download, view work instructions, document inspection reports)
Real time mechanism to instantly notify machine failures to concerned personnel
Rich set of web reports (OEE, MTBF, MTTR, Availability, Productivity loss, Maintenance response)
Live dashboards indicating shop floor health
Ability to integrate with existing ERP systems
Big Data paradigm for data analytics

Larvik is a distributor and systems integrator for Production 360™. Contact us to learn more about how we can help you achieve real-time visibility by deploying Production 360™.