Products » WorkPro™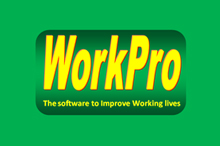 WorkPro™ (a product of DevPro Engineers & Consultants) is a powerful tool for time and method analysis of your operations. The main input is a video recording of the actual process (captured on a camcorder). The highly visual nature of the software makes it easy to detect wastes, errors and discrepancies in the actual process. This enables you to quickly find better solutions and implement them.
Key features include:
Activity duration resolution of up to 0.04 seconds, ensuring a high degree of accuracy
Analyze multiple cycles of the same activity to establish a time distribution
Classify activities into value added and non-value added
Side-by-side comparison with alternative solutions and established standards
SQL database for storing raw data, analysis and improvements
Larvik is a distributor for WorkPro™. We also offer consulting and training services on the product.
Contact us
to learn more about how we can help you improve your productivity by deploying WorkPro™.